Australia Wide Asbestos Removal Encapsulation leads the way in asbestos removal geelong. We are the contractor homeowners and business owners turn to and trust for asbestos removal geelong; our more than 25 years of experience backs up that trust.
Asbestos is a fibrous mineral that resists chemicals and heat. When disturbed, the fibers become airborne, are inhaled through the mouth and nose and become embedded in the lungs. Asbestos is responsible for several serious diseases:
Asbestosis, or scarring of the lung tissue
Lung, colon, stomach or rectal cancer
Mesothelioma, a fatal cancer that develops in the protective lining around the body's internal organs
Strong, durable and fire resistant, asbestos was widely used in building materials prior to the mid-1980s. As a result, Australia's infrastructure and buildings contain a lot of asbestos. Because the long-term consequences of asbestos exposure can be fatal, it is essential that asbestos removal geelong be done by an experienced, qualified contractor.
We are a licensed asbestos removal geelong contractor specialising in residential, commercial and industrial asbestos removal, disposal and cleanup. Our vehicles are EPA-approved for hauling and disposing of asbestos. Insured, licensed and in compliance with NCS International, we are one of a select few A Class asbestos removal contractors.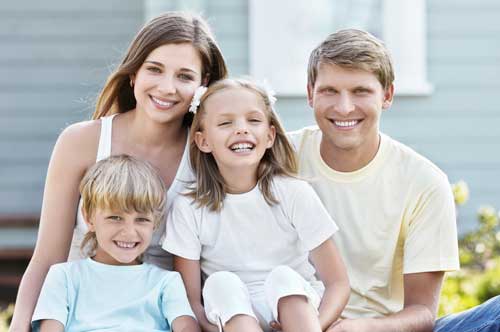 There are other factors that make us the preferred contractor for asbestos removal geelong:
We are self-supporting in regard to all of the equipment needed for asbestos removal, hauling and disposal.
We can handle asbestos removal for any size residential, commercial or industrial site.
We handle all phases of asbestos removal, including the initial assessment, removal, hauling and disposal.
We employ skilled, highly qualified staff members who are committed to providing excellent customer service in a safe environment.
We update our occupational health and safety systems yearly.
We offer competitive prices.
We can streamline arrangements with other industry trades such as carpenters, plumbers and electricians.
Call AWARE now
When it comes to safe, efficient and effective asbestos removal geelong homeowners, commercial establishments and industrial companies rely on AWARE. Call us today for a risk-free assessment.
Call AWARE now
Own Equipment
We utilise our own EPA Licensed trucks to dispose of the Asbestos, which negates the need for large bins which may impact on your space. We are self supporting with respect to all of our equipment required to undertake the removal processes, which enables us to provide competitive pricing and quotes.
No Large Bins Needed
All equipment and bins are removed from site after works completed, leaving you with a clean home.
Organised
We are also happy to arrange other requirements to suit your needs including air pressure contamination control, replacement of roofing products, part or full demolition of garages, sheds, buildings, and we have a great professional relationship with a number of tradesman including carpenters, plumbers and electricians, that are able to provide an honest, competitively priced service.
We Make It Easy
Our aim is to undertake our work in a safe, professional manner, and keep our clients satisfied, so that you will pass on our good work to your friends and associates.
OH&S
Our OH&S safety systems are updated and audited annually. Wherever you may be our residential asbestos removal is offered in Melbourne, Geelong, and other parts of Victoria.
Safety First
Regular safety audits and updates ensure our safety measures offer you the greatest protection.
'A CLASS'
AWARE are one of the few companies offering 'A Class' asbestos removal services. Don't trust your back yard to a back-yarder. Contact AWARE today.
Top Level Service
Home safety is too important to rely on inferior safety providers. Contact AWARE to ensure your safety.