Asbestos Removal Melbourne

When it comes to asbestos removal Melbourne homeowners, commercial businesses and industrial facilities rely on Australia Wide Asbestos Removal Encapsulation (AWARE) for safe and efficient removal. Our 25 years of experience specialising in asbestos removal Melbourne makes us an industry leader.
Asbestos is a group of rubbery minerals that withstand heat and corrosion. It was used in many building industry products, such as joint compounds, cements, ceiling tiles and insulation, prior to the mid-1980s. Australia completely banned the use of asbestos in 2003, but it is still found in many residential, commercial and industrial buildings and remains a significant health risk.
Disturbing asbestos fibers causes them to be released into the air, where they are inhaled and become implanted in the lung. Asbestos poses a hidden danger because the fibers are microscopic and you may not know you have been exposed until years afterward. Exposure leads to asbestosis, or scarring of lung tissue. Over time, this buildup leads to chronic lung disease. Individuals exposed to asbestos are at risk for other serious health conditions:
Pleural thickening, a hardening and swelling of lung tissue that causes shortness of breath
Mesothelioma, a fatal cancer that develops in the lining of the lungs and lower digestive tract
Lung, stomach, rectal or colon cancer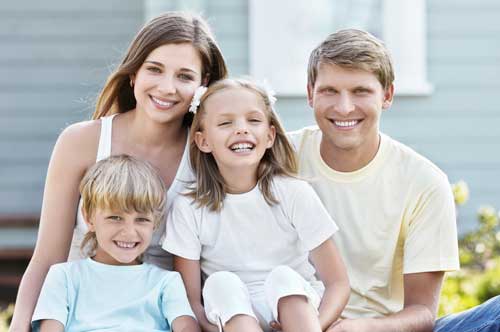 Because asbestos exposure can have deadly consequences, it is vital that asbestos removal Melbourne by done by a qualified, professional contractor such as AWARE. We are a Class A licensed asbestos removal Melbourne contractor and specialise in all areas of asbestos management:
Assessment and testing
Encapsulation
Removal
Transport and disposal
Our employees are experienced and highly trained in asbestos management. We evaluate what is necessary for removal, complete the removal and safely dispose of the hazardous material. We monitor the air for airborne particles throughout the removal process. We are self-supporting with respect to the equipment needed for all phases of asbestos management, and our vehicles are approved by the EPA for asbestos hauling and disposal. When it comes to residential asbestos removal, no job is too large or too small. Our commercial projects include Royal Children's Hospital, the Channel 9 Building and the Channel 7 Building.
Call AWARE now
AWARE leads the way in asbestos removal Melbourne and is the preferred contractor for safe residential, commercial or industrial asbestos removal Melbourne. Protect the safety of your family and workers by calling us today for a risk-free assessment.
Call AWARE now
Own Equipment
We utilise our own EPA Licensed trucks to dispose of the Asbestos, which negates the need for large bins which may impact on your space. We are self supporting with respect to all of our equipment required to undertake the removal processes, which enables us to provide competitive pricing and quotes.
No Large Bins Needed
All equipment and bins are removed from site after works completed, leaving you with a clean home.
Organised
We are also happy to arrange other requirements to suit your needs including air pressure contamination control, replacement of roofing products, part or full demolition of garages, sheds, buildings, and we have a great professional relationship with a number of tradesman including carpenters, plumbers and electricians, that are able to provide an honest, competitively priced service.
We Make It Easy
Our aim is to undertake our work in a safe, professional manner, and keep our clients satisfied, so that you will pass on our good work to your friends and associates.
OH&S
Our OH&S safety systems are updated and audited annually. Wherever you may be our residential asbestos removal is offered in Melbourne, Geelong, and other parts of Victoria.
Safety First
Regular safety audits and updates ensure our safety measures offer you the greatest protection.
'A CLASS'
AWARE are one of the few companies offering 'A Class' asbestos removal services. Don't trust your back yard to a back-yarder. Contact AWARE today.
Top Level Service
Home safety is too important to rely on inferior safety providers. Contact AWARE to ensure your safety.